"Ты заходзіш у завіслы ліфт, усім сваім целам адчуваючы ягоную бессэнсоўную вібрацыю, бярэш навушнікі — і чуеш там тыя дурацкія фразы, якія людзі выслухоўваюць на сумоўях пры працаўладкаванні. Мэсэдж зразумелы: глеба пад намі зыбістая. Ніколі не быў вялікім прыхільнікам сацыяльна-праблемнага мастацтва, але гэты ягоны ўзор лічу папраўдзе шэдэўральным" (Ілья Свірын, "Культура", № 40, 2019)
Here's how we've built (A)SOCIAL ELEVATOR installation\ вось як мы будавалі (А)САЦЫЯЛЬНЫ ЛІФТ:

(Photo: Natalia Zaloznaya)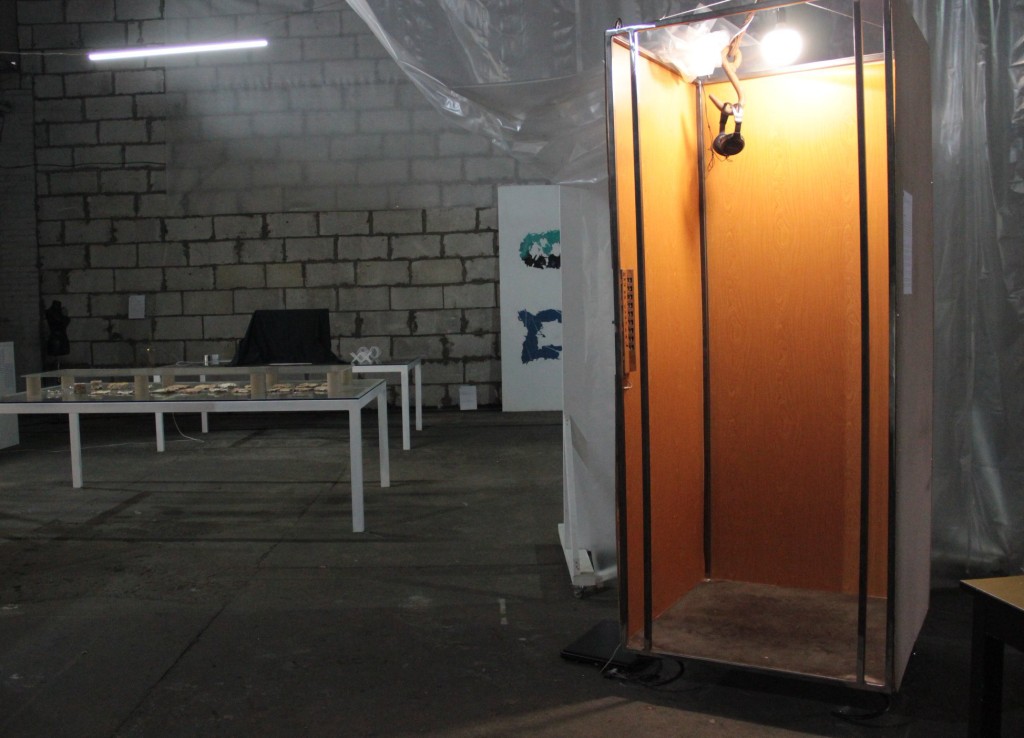 (Photo: Natalia Zaloznaya)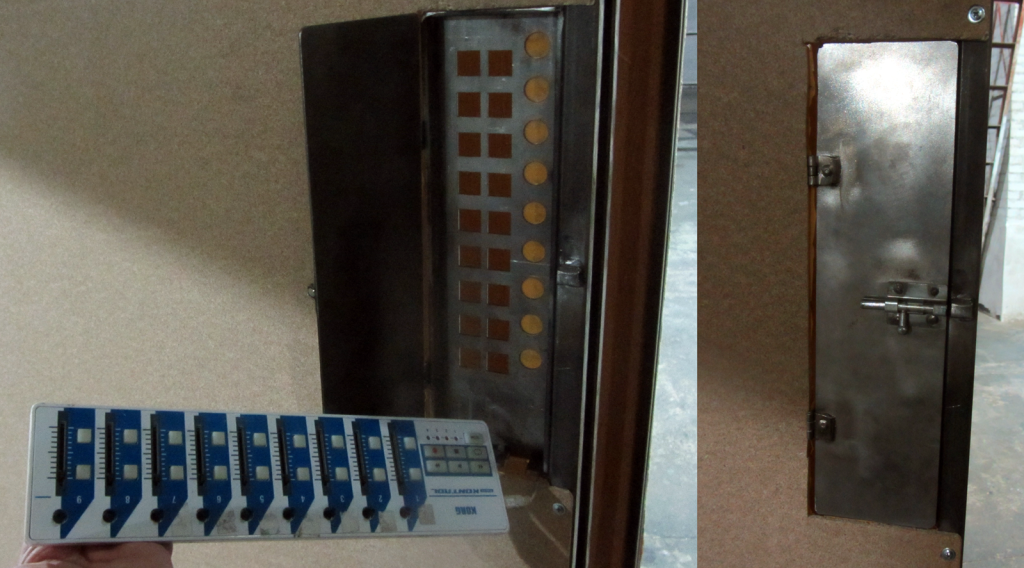 The exhibition closes on the 20th of October 2019 at OK16 – that's the last change to take a ride in (A)SOCIAL ELEVATOR!
The installation was made in August-September 2019 during the residency at OK16, Minsk.
---
Concept and content: Volha Salakheyeva
Sound: Pavel Niakhayeu
Construction: Alexander Shtabnitsky (cabin design, metal works, welding), Roman Yakuta (welding), Pavel Voinitski, Volha Salakheyeva, Pavel Niakhayeu.